Those darn white hairs seem to always rear it's ugly head so soon after getting your hair done!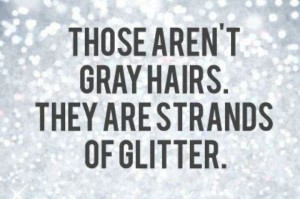 I bet it only feels like last week you came to us to get your hair done, and already the glittery whites are shining through like GT Stripe on a shiny new Ford.
What are you going to do? It's too soon to go and get another colour to hide them, but if you leave it too long, it will be more than obvious you are not naturally blessed with grey free coloured hair.
So how do you maintain the illusion of a gorgeously coloured coiffure?
It's easy! Simply book in for a part-line touch up between your regular appointments!
A part-line touch up will help hide the greys between your regular appointments without the need to do the whole hair and only a fraction of the cost*. Only the part-line and hair line is done to give the illusion your hair is naturally grey free, this can be done in your lunch* hour, freeing you up for more important things during your day.
So next time you come for your regular colour service, don't forget to make a follow up appointment for 3 weeks so we can help you maintain the illusion of grey free beautiful hair.
*Please note the service does not include Blow-dry, please allow time and cost for any additional services.