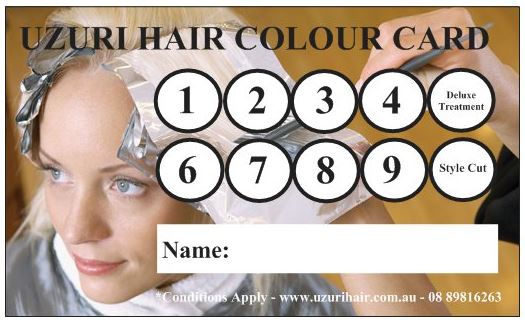 Wouldn't it be lovely to get something for nothing,  get rewarded for getting your hair done.
That's right! Be rewarded simply for getting your hair done!
All you have to do is collect one of our Colour Loyalty Cards next time you're in the salon and have it validated every time you have a colour.
When you get to your 5th visit we will reward you with a Deluxe Treatment to nourish your hair and lock in the colour, by your 10th visit we will give you a complimentary Style cut on your last visit.
And once the card is completed you can pick up another Colour Loyalty card and start all over again.